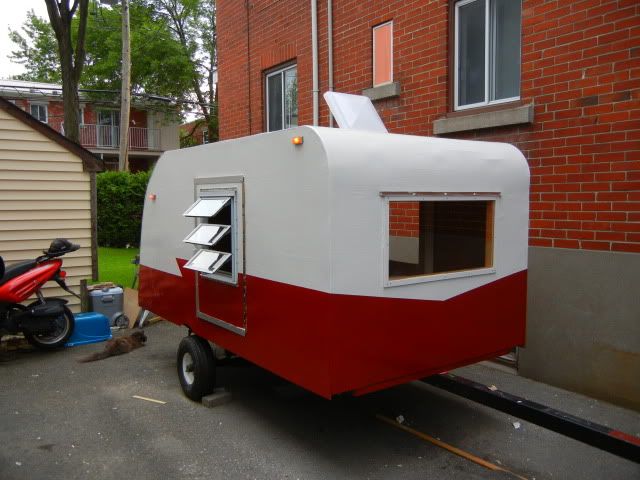 Just to let you all know that I will be off for a little while starting on Sunday. I'm off to New Brunswick. Our trip should take us to Fredericton, St-Jean, St-Martins and St-Andrews. We plan to go through Northern Maine for our return trip to Montreal. No idea of the time table since we go as we please.
For those of you who have been folllowing my tear drop trailer build, yes we will be pulling it behind our Highlander for the trip. So if you see a small red and white trailer pulled by a silver Toyota, don't be shy and say Hi!
I will try to get some riding done down there as I will be bringing my green Raleigh Sports with me. Hopefully I might get lucky and land a future project or two as well. :)
Since I'll be pretty much off the grid, I will be turning off comments on the blog starting Sunday before I leave. This is an attempt to keep away the spammers. I also won't be able to comment back.
However, I might be able to return emails, if not just be patient, I won't be gone too long. See you guys soon and enjoy Summer.
and download
my free bike maintenance book
if you haven't already.
Until next time, ride safe and free.
Gerry :)